NSHSA Wine Raft
Sept 16, 2017 @ Worton Creek
On Saturday September 16th, 5 members of the club (Annalee, Contigo, Elsie's Phantasea, Shatzi, Windsprint) and two guest boats (Treasure Hunter and R&R) gathered in Worton Creek to share wine, food pairings and words of wisdom.
Annalee welcomed everyone by kicking  off the event with Dibon, a sparkling spanish wine. While everyone put great effort and thought into their wines, pairings and stories, prizes were presented to the following: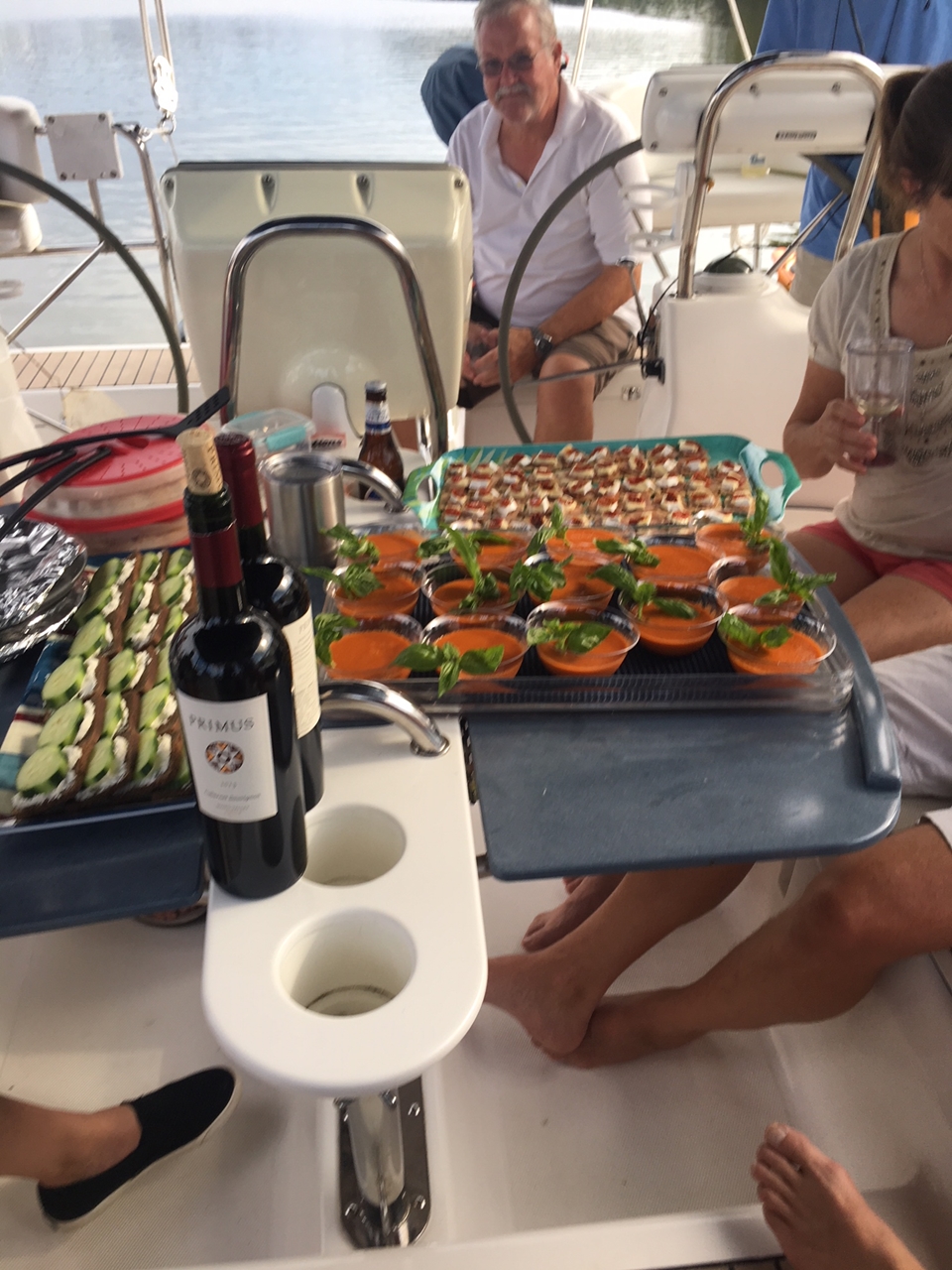 Windsprint  - Marie made a beautiful and great tasting Chilled Roasted Tomato Basil Soup that was paired with Honig, a savignon blanc from California.

Schatzi - best wine, Primus, a red from California

Treasure Hunter - best story, Dale presented  Flip Flop wine as he told how he got separated from his Teva's while on the San Juan Island trip and it appeared (from pictures) that his Teva's where having more fun than he was.

R&R  - best pairing, Chateau Bu-De, a local Maryland red wine, that was paired with crisp proscuitto, brie and sun-dried tomato served on rice crackers.

Like always, after the official presentations, we all hung out in the cockpit of Annalee drinking more wine until who knows when.