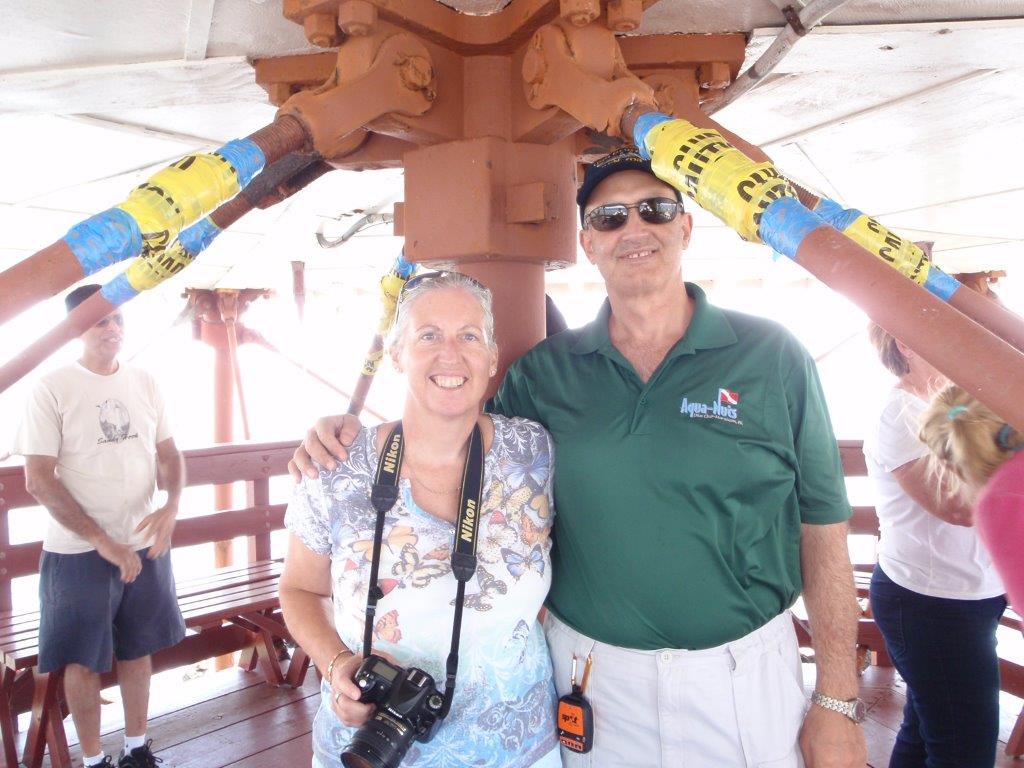 The Thomas Point Shoal Lighthouse is the last screwpile lighthouse left on its original site and operational on the Chesapeake Bay. It was built and entered service in November 1875. It replaced a light on the shore at Thomas Point at the entrance to the South River. The Lighthouse Board thought that a light on the shoal would better serve the shipping traffic in the bay. 
It is a screwpile with a hexagonal 1-1/2-story building perched on the spidery legs, the light's lantern rises out of the center of the building. During its early years floating ice tipped over the fourth-order lens in the lantern. In time heavy riprap was placed around the lighthouse to fend off the ice. With its red roof and white sides this picturesque lighthouse is a fine example of its type. This was the last staffed lighthouse in the Chesapeake Bay. The light and fog signal are now automated and still active.
The lighthouse was transfered to the city of Annapolis and the US Lighthouse Society. The Society is dedicated to the preservation of the lighthouse and runs tours during the boating season. We took this tour in 2013 and here are some of the pictures.
On our tour, we were fortunate enough to have one of the last USCG lighthouse keepers statined at Thomas Point in the early 1980's.
More information will be available at this website and the Thomas Point website at http://www.thomaspointlighthouse.org/.