---
11/2/13 - Hi guys,

Thought you might like an update.  We anchored in New Teakettle Creek last night.  A really nice spot, wide and lots of room and reasonable depth.  Out in the middle of nowhere.  The stars were awesome again.  Seeing the Milky Way again is a treat. Two boats there with us.

Took advantage of the time change and got out early to catch as much tide as we could.  We were just up from Little Mud River so we could get through there before high.  No real issues there, although it wouldn't go at low tide.  Of course new moon and spring tides, so we are seeing the full 9' Georgia has to offer.

We weren't really sure if we could make Jekyll Creek in time today, so considered stopping before that for a short day after yesterday's marathon (57nm).  That and the weather forecast has been deteriorating.  Who knew that they had nor'easters in GA in early November?  Anyway, that is why we asked about Ft Frederica.  Would be a nice stop with pretty good protection for the weather.

But the forecast has us potentially pinned down until Wednesday, with more to come later in the week.  So we thought we could push on to Jekyll and if we could get in there, spend a couple nights at the marina to wait out the worst weather.  Turned out Contigo and Windsprint had already called and got some of the last spots.

We squeaked through Jekyll creek.  Ran aground once but pushed through.  I just drifted with the current a little left of the channel so turned right and got going again.  That was at about 4 hours after high tide. Cutting it close.  When we went by the marina just below the bridge, the others were just tying up.  They tried to appeal to get us a slip but were told no.

So at that point, there wasn't a really good anchorage for about 20 miles.  We pushed on thinking it was just as well to get further south if we were going to be stuck for a few days.  Unfortunately we heard from the marina on the radio just after we crossed St Andrews sound.  Suddenly they found us a slip.  But St Andrews Sound was pretty bad.  20-25 knots out of NE blowing into the sound against a 2.5 knot ebb.  Don't know if you remember it, but you have to go way out toward the ocean, then make a right turn to go into the river.  At the turn there is this huge shoal extending out into the ocean, 5' down to awash and there was a huge line of breakers out there, so close it gave me the shivers.  I didn't really want to go back that way and try to buck that ebb to get back to the marina.  So on we went.

The rollers followed us nearly 9 miles down the river.  Amazing.  We picked our anchorage from the Mark Doyle guide.  Delaroche Creek.  Narrow and oriented to give some protection from the N and NE.  Turned out to be really narrow.  Really narrow!  And ran agound in what was marked as 12 feet MLW.  Got right off and went back to some actual 18' readings.  Set the Bruce then dropped the Spade with the dinghy.  Seems to be working pretty well.  Keeps us in the middle with the southern shore about a boat length behind us.  Makes me nervous but both anchors set well so should be fine.  Anchored about 1500 and the tide was already up six feet before dark.

Just got your text blessing Cumberland Island.  If the wind isn't too bad in the morning, will use high tide to get through Cumberland Divides then over to the anchorage.  We really want to go there, and if we get stuck through Wednesday, will have something to do.

I just finished changing engine and transmission oil.  Amy is fixing dinner now.  It is amazing how lonely these places feel.  No one here but us and seems so far from civilization.

So when the weather settles, probably Wed but maybe Tuesday, will head into Florida finally.  Made our reservations for the GAM and the Waterway Net picnic.  Thanks for all your advice.  We are starting to get the  hang of this but it is certainly a challenge.  


That's all for now.  See you soon.

Rex and Amy

10/30/13 - Xtasea is tied up in Beaufort SC.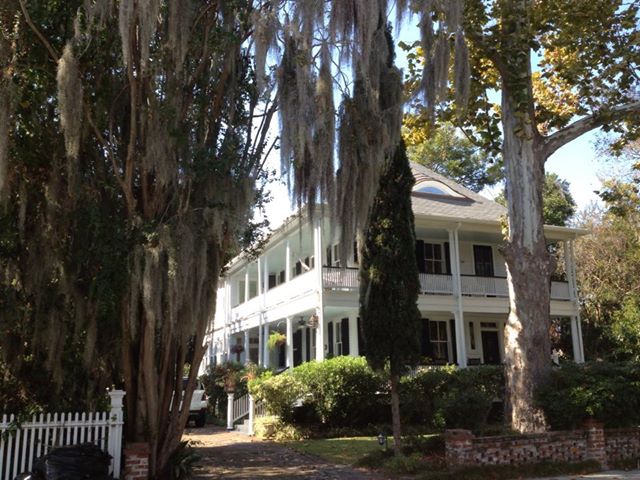 10/26/13 - Near Charleston, SC with friends. The NSHSA group has a happy hour where it is warm... Rex has also pointed out that Cruising is really just fixing things on your boat in exotic locales.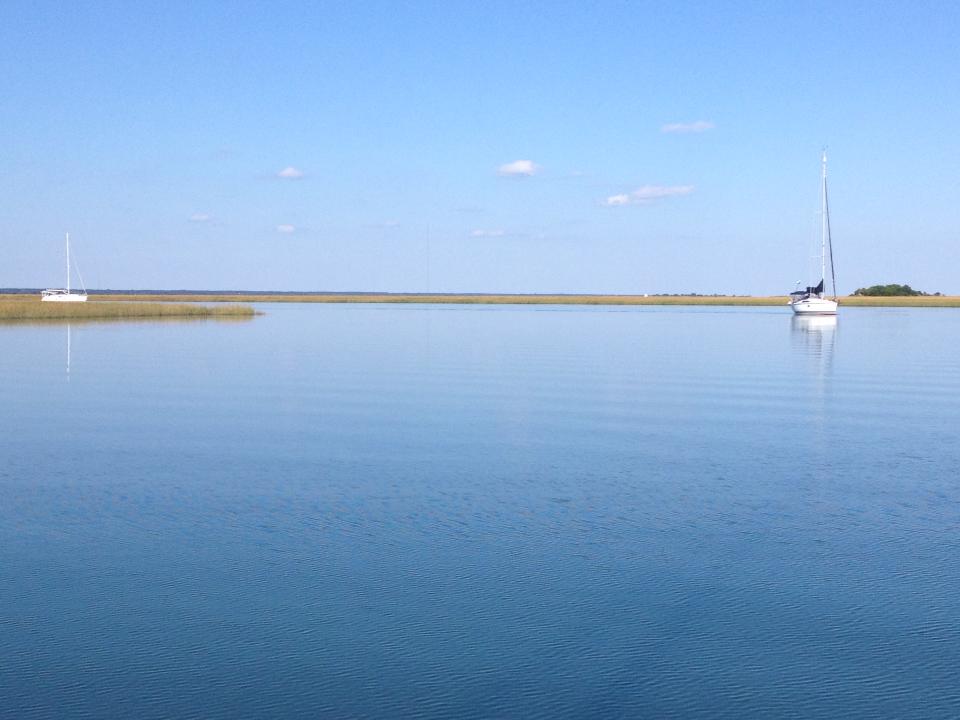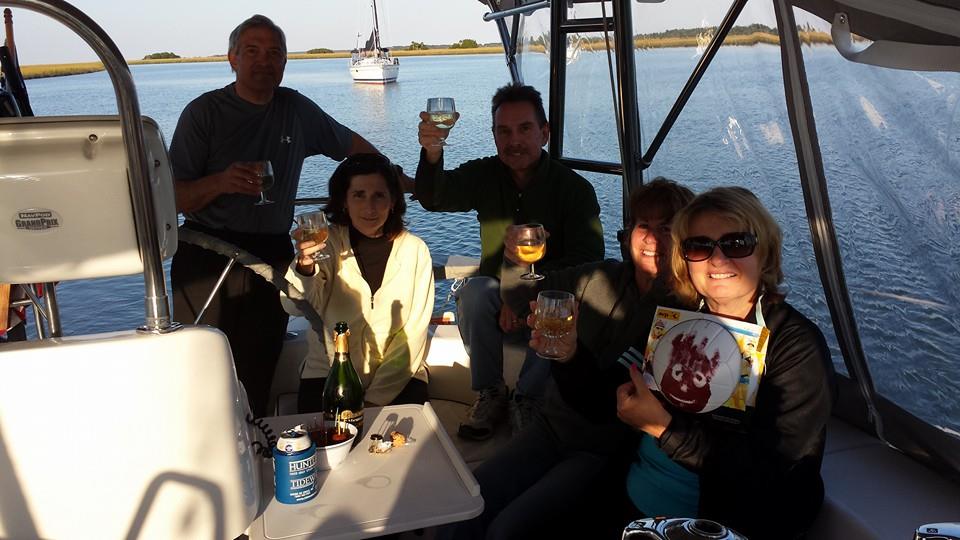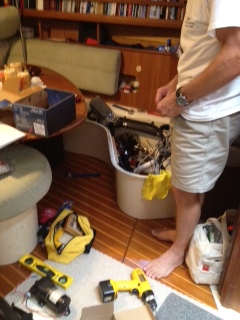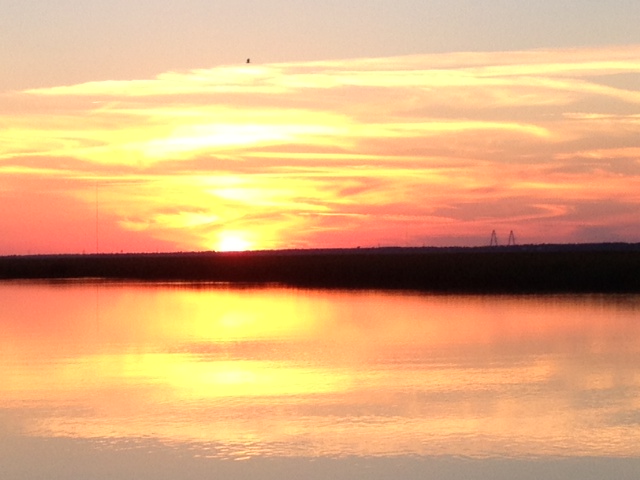 10/17/13 - Sailing near Bear Creek, NC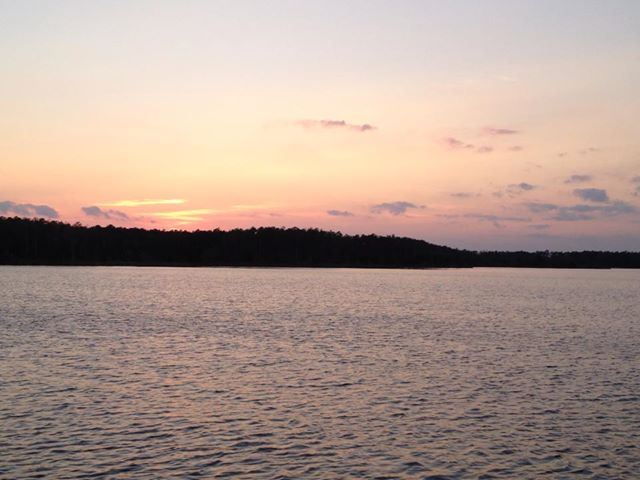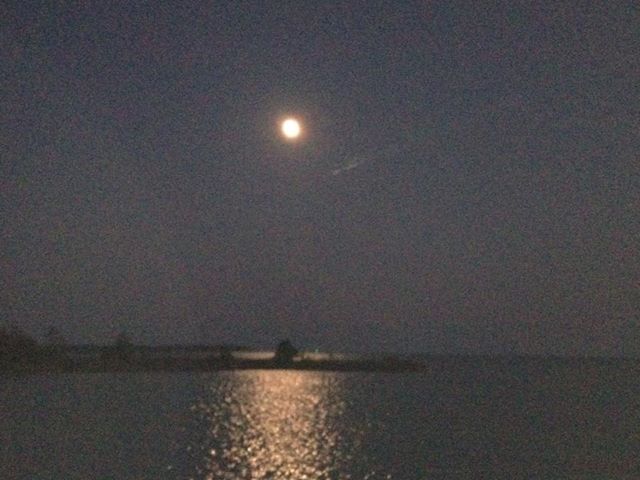 10/16/13 - Sailing in Albemarle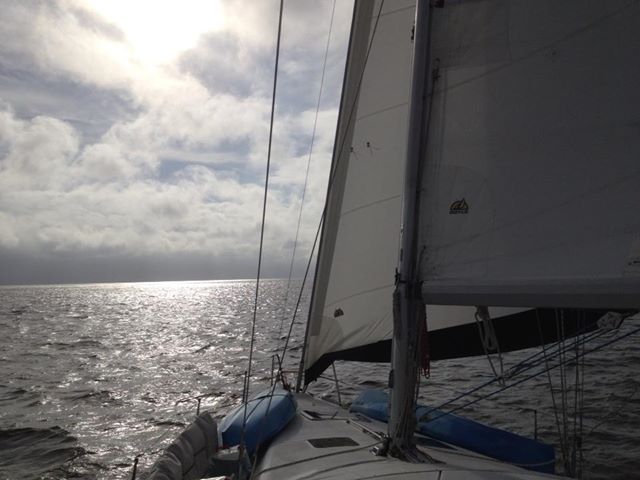 10/14/13 - At the South Mill Locks. We met Pierre and Jesse, who are from the Champagne region of France and have sailed the Atlantic to Maine and now the ICW.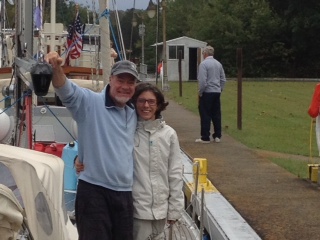 10/13/13 - Off to the Dismal Swamp today.
10/12/13 - A few photos from Portsmouth, VA. Xtasea has it's own moat!